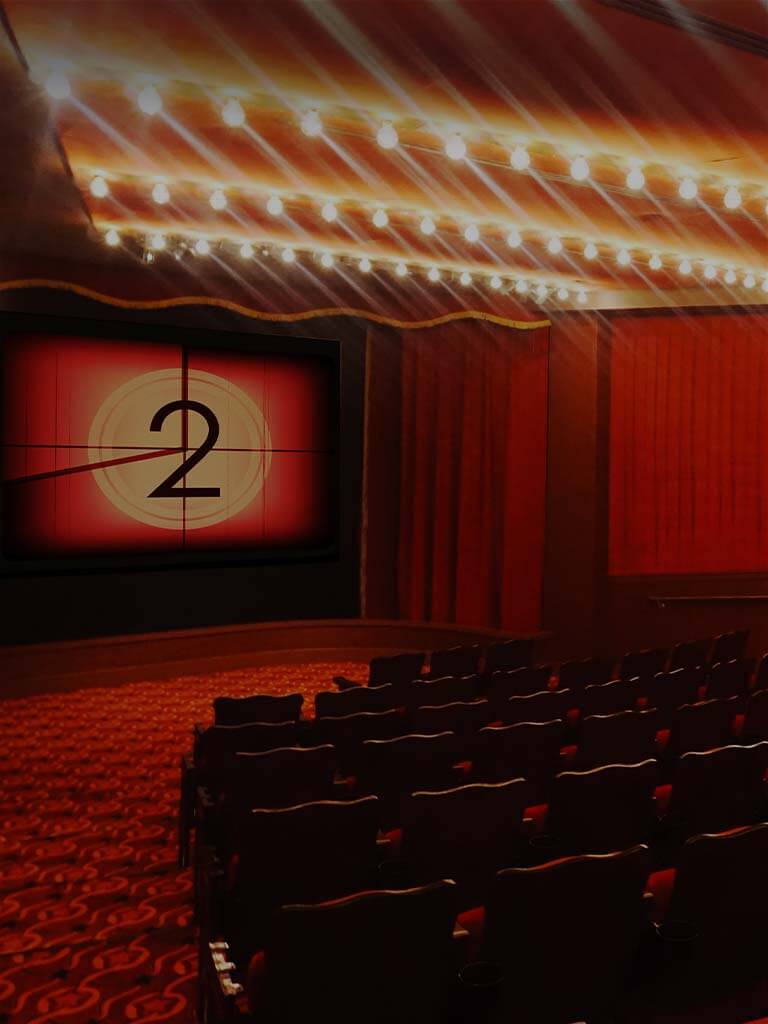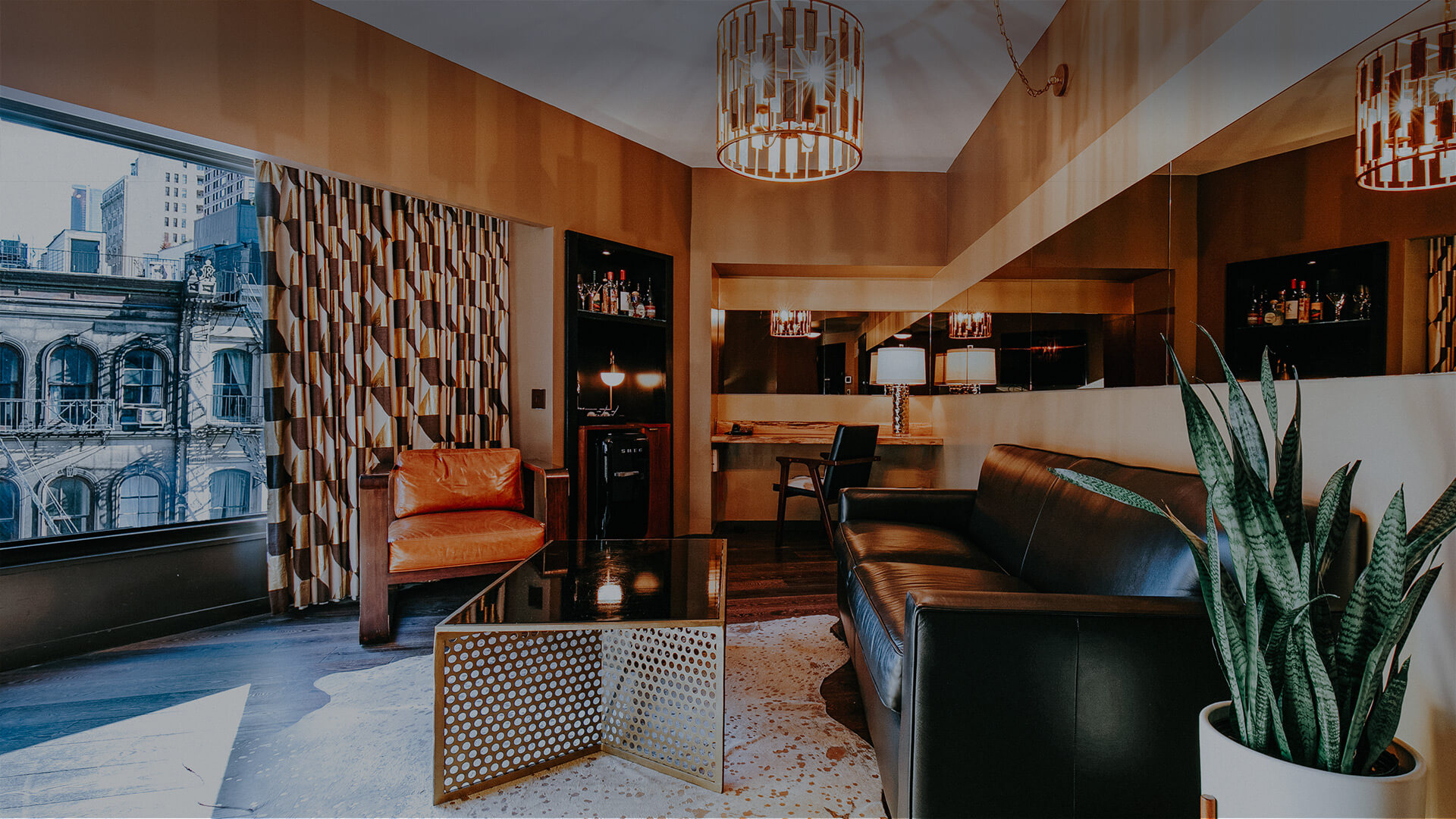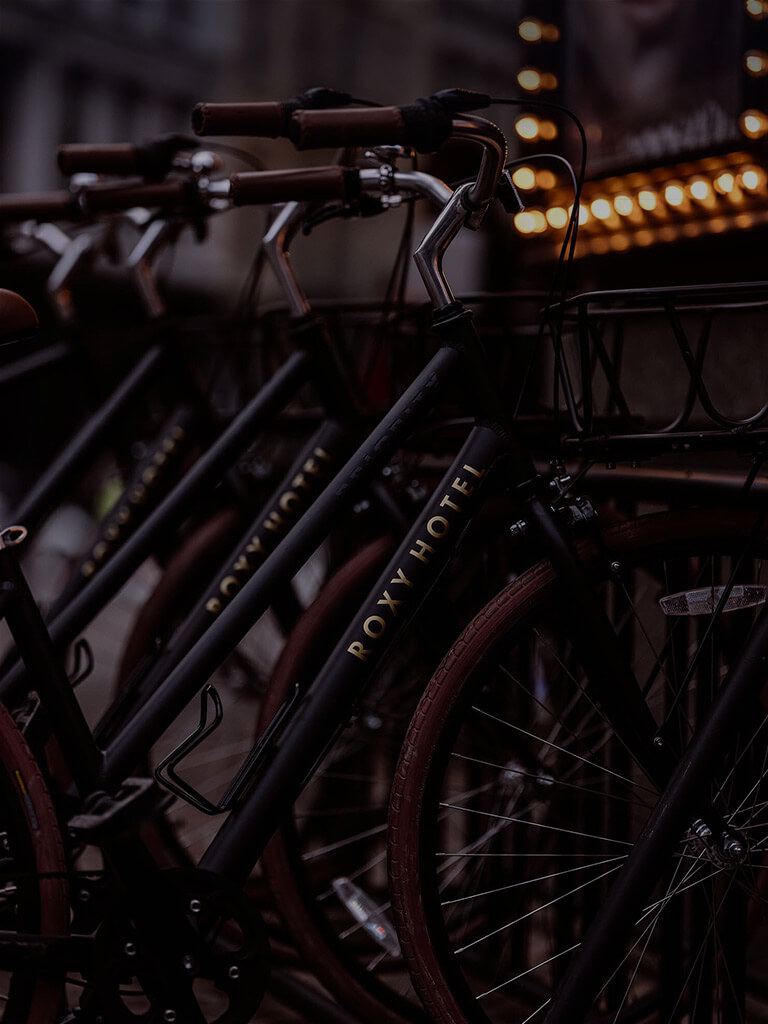 Meet me
at The Roxy
Stay at the Roxy
In Bed With New York Since 2000
Featuring a mid-century modern aesthetic with hints of Art Deco and Regency, each of the 201 accommodations at The Roxy exude maximum comfort and ocular enjoyment.
View Rooms & Suites
Special Offers
Special Offers
Sound the Horns, Bang the Drums
Autumn is Here, with All the Bells & Whistles.
Get in the Groove with 30% Off Deluxe Rooms, Studios, & Suites.
While You're Here, Join Us for INDOOR Dining & Live Music.
Plus: $25 to Spend on Food & Drinks During Your Stay.
VIEW OFFER
Special Offers
Hey, Suite Stuff!
Sleep Suite and Sound with 30% Off
Plus, $50 to Spend on Food & Drinks – ON US!
Our Suites come ready to rock with TEAC turntables, Marshall speakers, curated vinyl records, and Martin acoustic guitars.
VIEW OFFER
Dining & Nightlife at the Roxy
Large-Hearted Hospitality, Always Lively
The classic American menu at The Roxy is available from sun up to lights out, while Sunday's leisurely brunch is an iconic New York staple.
View Dining & Nightlife
Private Events at The Roxy
Entertainingly Yours
Seasoned New Yorkers know when it's time to launch, toast, drink and dance with the best of them, The Roxy is the place to be.
Learn More
Culture Guide to Downtown New York
Made in New York
Explore Manhattan's downtown culture through the lens of the vanguards that shape it. GrandLife is the definitive guide to downtown New York offering a local's perspective on where to dine, drink, shop, experience live music, art and film. With insights from industry experts, New York personalities, and an in-the-know collective of world-class journalists and photographers, GrandLife is the authority on New York City's downtown scene.
Visit GrandLife
cillum non eiusmod sint
Tempor Lorem magna culpa nostrud anim sunt veniam laboris. Ut tempor enim veniam commodo cillum nisi aliquip. Duis minim labore id officia. Ex incididunt ea occaecat laborum aute labore deserunt minim aliquip mollit ad eiusmod fugiat. Nostrud eu proident minim aliqua labore.
reprehenderit proident
Now Showing
proident fugiat id commodo
Ea cupidatat anim consequat. Sit cillum ut occaecat occaecat. Sint ex laborum commodo aliquip ullamco mollit deserunt quis ex anim sit ipsum voluptate non excepteur. Dolore amet mollit do reprehenderit culpa deserunt. Non excepteur deserunt adipisicing eiusmod. Mollit excepteur fugiat dolore dolore ad.
proident occaecat esse
Now Showing
magna officia velit
Culpa in nisi ex incididunt pariatur est. Lorem aliqua adipisicing ut cillum tempor tempor occaecat ex id dolor et. Lorem irure in in veniam commodo eu nisi deserunt id mollit pariatur laboris reprehenderit id. Non elit laborum ut sunt commodo. Velit exercitation cupidatat enim proident nulla magna in qui qui voluptate. Quis labore aute aliquip culpa esse nostrud minim tempor fugiat excepteur in aute labore sunt.
ullamco est esse